Inzura.ai has raised a further £1m in a pre-A funding round. This follows a seed investment round in early 2018 and rapid growth in the UK and South East Asian markets.
Inzura works with brokers and insurers to deliver enhanced digital versions of their insurance products through smartphone apps, leveraging telematics, integrated dashcams and artificial intelligence (AI). Inzura's digital products are customer focussed, cost significantly less to operate, reduce fraud, and enable greater pricing accuracy.
Funding has come from well-known and respected insurance industry figures. Investors include Phil Bunker (ex. LV and NIG), Michael Blaney (Founder of Autoline), Julian Edwards (Chief Executive of MCE), and Paul Cosh (ex. Budget & Highway). Their support recognises the significant value of Inzura's technology which has been designed to be deployed across the insurance industry and is applicable worldwide.
Headquartered in the UK, Inzura has clients in the UK, Singapore, Thailand and most recently in Indonesia. The new funds will be used to hire additional sales and support staff for these territories. Funding will also be used for ongoing research and development, particularly data analysis including machine learning and AI for dynamic pricing.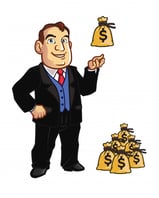 Inzura.ai Chief Executive and co-founder Richard Jelbert comments:
"Digital transformation is underway across the insurance industry and we make this process as rapid and simple as possible. Our data-rich platform enables products to constantly evolve. We are currently working with global insurance brands and brokers to deliver enhanced and personalised insurance services to their customers, without having to replace legacy systems."
Julian Edwards, investor and Chief Executive of MCE Insurance comments:
"I continue to be hugely impressed with the Inzura team and their approach to modernising insurance. Inzura represents an impressive investment opportunity for myself and the other experienced investors in this round"
https://www.angelnews.co.uk/blog/angel-investment/insurtech-inzuraai-secures-1m-from-industry-leaders/