Inzura opens offices in Thailand and Singapore and hires high profile Business Development Director.
30 October 2019: Inzura, the UK based InsurTech, has today announced that it's expanding its footprint in Asia, opening new offices in Thailand and Singapore. Inzura has already established a strong brand presence in the region with customers including Sompo Holdings, Asia Chubb, Syn Mun Kong and Muang Thai Insurance, one of the largest PHYD motor insurers.
The expansion will enable Inzura to take advantage of the growing demand from Asian Insurers to embrace advances in technology and take a digital-first, data driven approach to insurance provision.
Since the start of 2019 Inzura has signed new memorandums of understanding (MOUs) with Thailand's largest broker TQM, Malaysian start-up Ouch! Kuala Lumpa based Merimen, and Viriyah, the largest insurer in South East Asia. Building on this momentum the addition of a new office in Singapore, will serve as a vital hub for the company as it continues its expansion and establishes Inzura as the InsurTech solutions provider of choice for dynamic Asian insurers and brokers looking to gain an edge by leveraging data, AI, engaging smartphone apps and telematics that improve efficiency and customer experience.
To assist in spearheading this growth, Inzura has also appointed Nicholas Lee as its new Business Development Director for Asia, based in Singapore. Nicholas, a well-known veteran in the market with 20 years' experience working with some of the biggest names in the Asian insurance markets, will work alongside Bundid Sujirapinyokul, Inzura's Managing Director in Thailand. Nicholas has held numerous senior roles including Head of Broking at Sompo Insurance, Director at global health insurer Aetna Global Benefits, Senior Manager at AXA Insurance Singapore, and Assistant Vice President for Lockton Companies (Singapore).
Richard Jelbert Inzura CEO said: "Asia is emerging as a hub for telematics and InsurTech innovation. Regulators in the region are actively promoting digital innovation with consumer use of digital channels growing rapidly. Inzura has for some time been a shining light on British InsurTech innovation in the region, but with strong investment behind us, a new office in Thailand and new regional hub in Singapore, we've a platform from which to capitalise further on demand for our products and services.
"Our mission is to help Asian insurers and brokers step into digital the right way, leveraging robotics process automation, AI and Machine Learning for data driven actionable insights that improve efficiency, pricing, and customer experience, and the development of exciting white-labelled products such as policy validation apps, app-based telematics, gamified driver engagement solutions and connected dashcams. We are excited by the potential offered by Asia's diverse range of mature, yet dynamic insurance markets, and growing desire for a digital-first approach.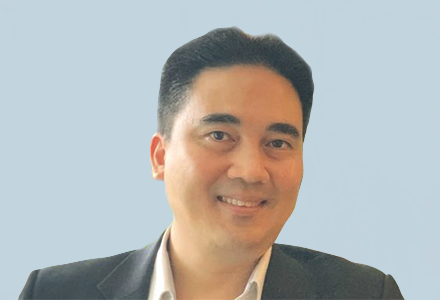 ~ Nicholas Lee
For more information on Inzura, please contact:
Kelly Prior, Spotlight Consulting, at kelly@spotlightconsulting.co.uk or 07730572878 SJ Wrigley, Spotlight Consulting, at sj@spotlightconsulting.co.uk or 07909546104